Dhagra's Henna Powder is one of the best Products that can be used for making natural henna hair dye. Color the hair with our Natural Henna Powder for healthier, strong and beautiful hair. You can achieve a wide range of natural hair tones while maintaining the strength, shine and define of hair strands from roots to end.
Natural Henna Powder not only colors the hair naturally and beautifully, but also strengthens, thickens hair strands, adds shine, volume and maintains the gorgeous curls. Healthy ingredients are key to a healthy lifestyle.
This will cover your grey. You'll have stronger, shiny, vibrant, richly colored and healthier-looking hairs. All naturally! Without any chemicals. Please read our article on how we prepare premium quality henna powder for Hair Dyes.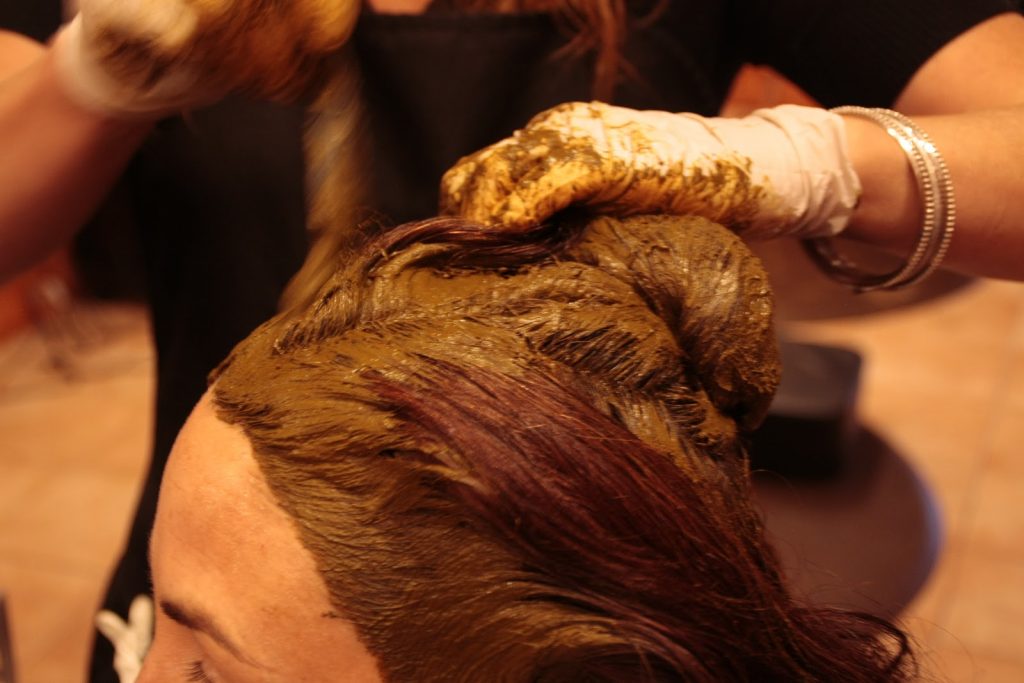 Henna applied to hairs is a wonderful way to create a subtle color change without damaging the hairs. This is processed by using Premium-Quality Henna leaves to ensure efficacy and skin friendly finish.
Henna , protecting your scalp and simultaneously coloring your hair. Adding to your DYES can give a new look with new color, softness, shine and enriching your hair with henna extracts, black henna is an organic product that can be used for all types of dyes. It helps to obscure your dull darker color of hairs giving pleasant aroma.
You can read our detailed article on how to apply Heena Powder on Hairs to get the best results.